BHARAT SANCHAR NIGAM LIMITED
(A Government of India Enterprise)
CHENNAI TELEPHONES
MODEM CONFIGURATION / WIRELESS SECURITY
FOR TYPE 2 MODEM- WA 3002 G4
III. Additional MAC address restricted Wireless Security
1. In the Internet Explorer, type 192.168.1.1 and press enter
2. Type username as admin and password as admin and press OK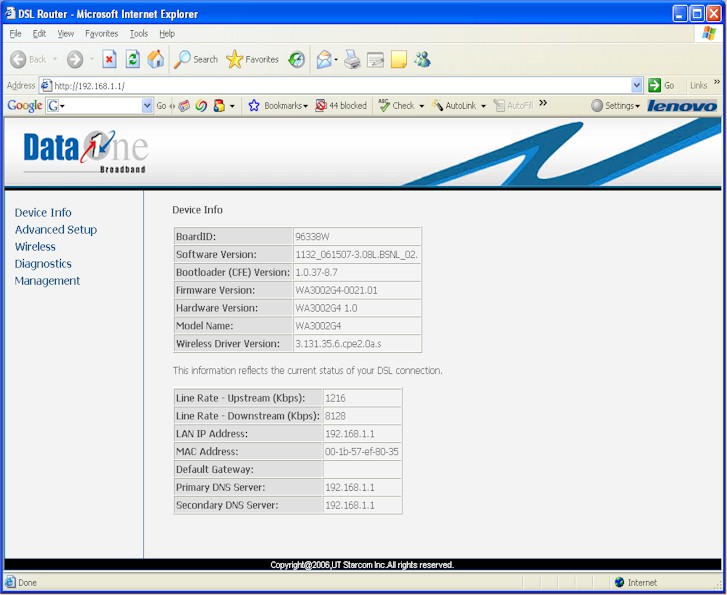 3. Click "Advanced Setup"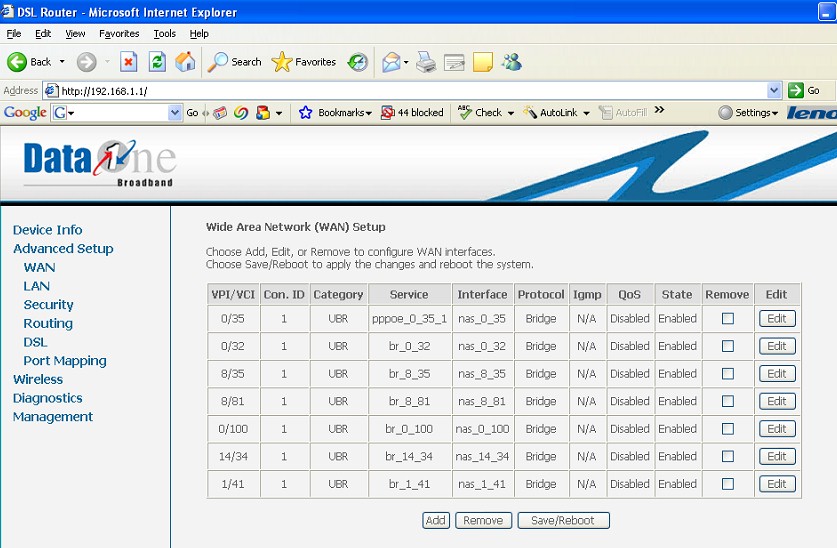 4. Click Edit button against VPI/VCI -0 and 35
5. Click Next in the above screen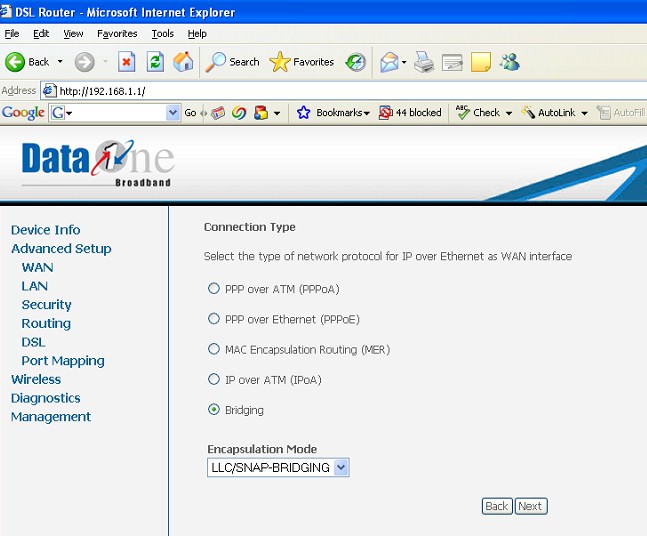 6. Select PPP over Ethernet (PPPoE) in the above screen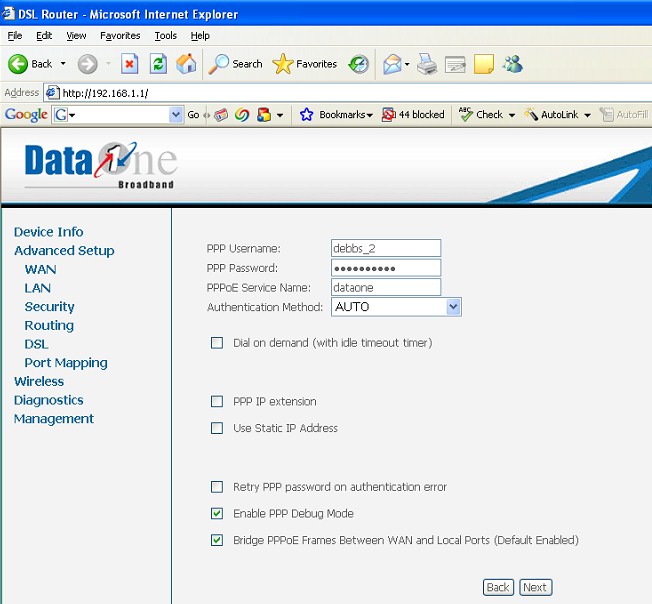 7. In the above screen type username and password as given to you by BSNL
8. In the PPPoE Service Name, type a string say "dataone"
9. Tick the following
| | |
| --- | --- |
| | Bridge PPPoE Frames Between WAN and Local Ports (Default Enabled) |
10. Click Next
11. Click Next in the above screen after selecting Enable NAT
12. Click SAVE
13. Click Save/Reboot in the above screen
14. Click Management and choose Save/Reboot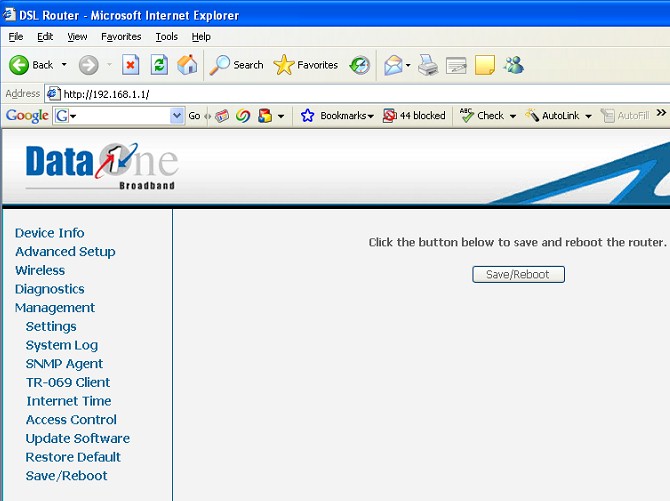 15. Click Save/Reboot button in the above screen –the changes are saved permanently
This is important as otherwise the ADSL wireless works in an unsecured mode, which is unsafe.
1. Click Wireless in the menu
2. 2. Click Security in the menu
3. Click WPA-PSK in network authentication

4. Type against WPA Pre Shared key -a key , for example say 12345678

5. Click Save./ Apply

6. Click Management

7. Select Save/Reboot

8. Click Save/ Reboot

9. This completes the wireless security configuration
Note: The pre shared key which you have typed in the step number 4 is the key to be provided in the Laptop for getting secured Wireless connectivity from Laptop for Broadband.